Ralph Lauren Home
McCarren Single Sconce
Added to Wishlist
Sign in to create lists and save all your lists for longer than 30 days.
Sign in / register
This product is available for purchase through our home showrooms. If you are interested in making a purchase, please submit a request for more information via the request info option below.
BISTRO-INSPIRED LIGHTING
Ralph Lauren's McCarren series is a modern interpretation of classic schoolhouse lighting and draws inspiration from Parisian bistro lighting. Delicate wire mesh vents detail the stem of this sconce, which is expertly crafted from solid brass and features a white glass shade that filters light beautifully.
Dimensions
Details
Dimensions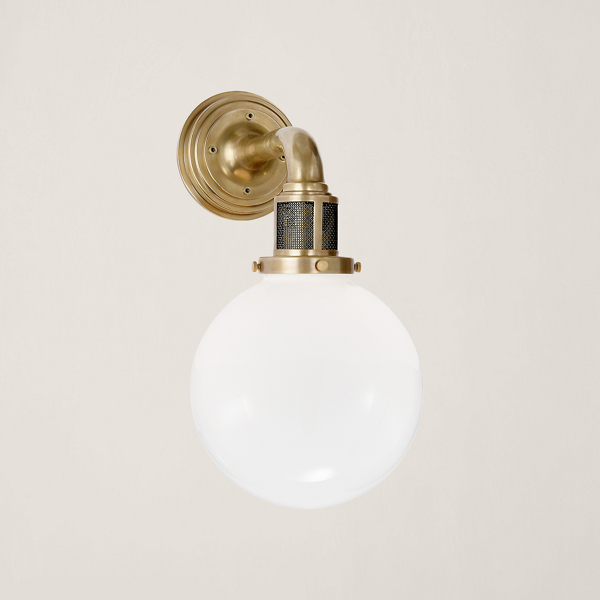 Product
Overall Dimensions

15.25" H x 8" W x 11" D

38.7cm H x 20.3cm W x 27.9cm D

Backplate

5.25" Round

13.3cm Round

Extension

11"

27.9cm

Weight

5 lbs.

2kg