Ralph Lauren Home
Modern Small Lantern
Added to Wishlist
Sign in to create lists and save all your lists for longer than 30 days.
Sign in / register
This product is available for purchase through our home showrooms. If you are interested in making a purchase, please submit a request for more information via the request info option below.
INSPIRED BY CANDLELIGHT
Designed to cast a warm glow through its glass body, Ralph Lauren's Modern lantern encases three candelabra bulbs that emit soft light. Solid brass trims this contemporary piece and affords a polished touch.
Dimensions
Details
Dimensions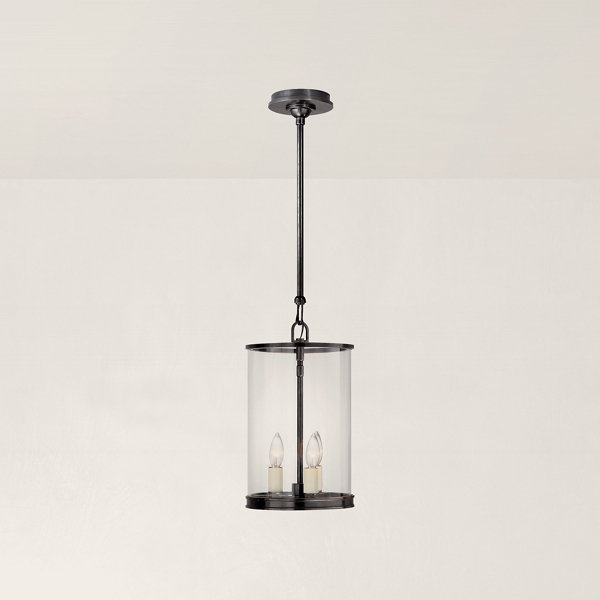 Product
Overall Dimensions

17" H x 9" W x 9" D

43.2cm H x 22.9cm W x 22.9cm D

Canopy

6" Round

15.2cm Round

Weight

13 lbs.

6kg