Ralph Lauren Home
Westbury Table Lamp
Added to Wishlist
Sign in to create lists and save all your lists for longer than 30 days.
Sign in / register
This product is available for purchase through our home showrooms. If you are interested in making a purchase, please submit a request for more information via the request info option below.
HERITAGE TRADITION
Crafted in a stirrup-inspired form, the Westbury sconce recalls Ralph Lauren's signature equestrian heritage. The solid brass form is equipped with a built-in dimmer switch and paired with an open-top shade woven from natural linen.
Dimensions
Details
Dimensions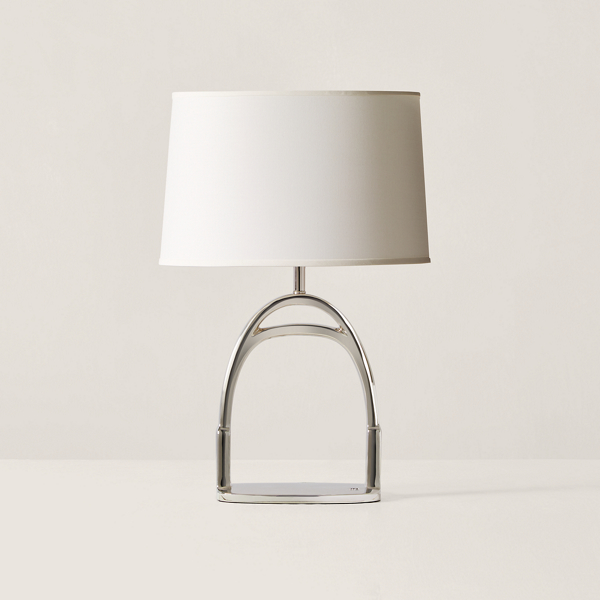 Product
Overall Dimensions

25.5" H x 16.75" W x 16.75" D

64.8cm H x 42.5cm W x 42.5cm D

Base

6.5" x 10" Oval

16.5cm x 25.4cm Oval

Shade

15" x 16.75" x 10.5" Oval

38.1cm x 42.5cm x 26.7cm Oval

Weight

11 lbs.

5kg